While economic policy based on tax cuts for the wealthy is an article of faith for many elected officials, a new study to be released Thursday shows such policies actually undercut job growth.


Figures from the Economic Policy Institute make the case that closing tax loopholes and ending tax breaks for the wealthy would raise revenue that could be used for job-creating investments in Wisconsin -- producing 76,956 new jobs.
At 11:30 a.m. on Thursday, EPI Senior Policy Analyst Joshua Smith will be joined by Citizen Action Executive Director Robert Kraig for a media conference call to discuss how tax fairness coupled with job creation policies could boost Wisconsin's economy. Study will be made available tomorrow here at Citizen Action of Wisconsin's No Sacred Cows Blog.
The national study is especially relevant in Wisconsin, which has bought heavily into corporate tax breaks as a core strategy only to continue to lag behind its neighbors in job development.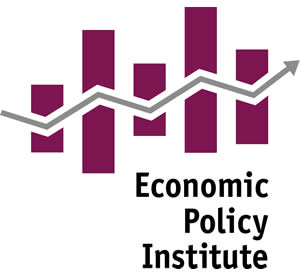 What: Media conference call to discuss details of study showing economic benefits of pursuing tax code changes that promote fairness.
When: Thursday, Dec. 12, 11:30 a.m.
Who:
Joshua Smith, Senior Policy Analyst, Economic Policy Institute
Robert Kraig, Executive Director, Citizen Action of Wisconsin  
Do you like this post?