By Bill Kaplan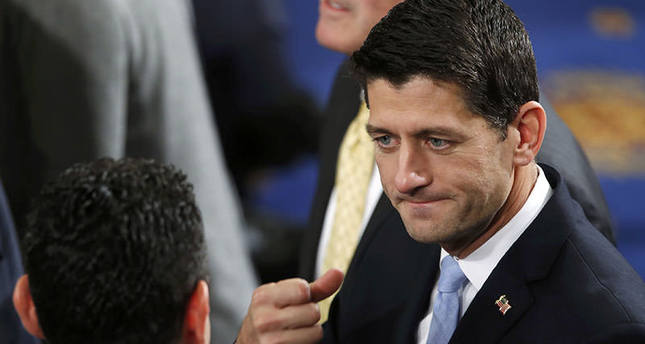 Modern Healthcare, read widely by healthcare executives, published a September bombshell. Headlined "What Ryan's healthcare proposals look like from Janesville", the article was devastating: "Ryan is pushing a conservative ACA (Affordable Care Act) repeal-and-replace package .... interviews with constituents and healthcare providers there (Ryan's district) indicate wariness about his proposals, which likely would drive healthcare policy if Republican Donald Trump is elected president."
Ryan's plan would repeal the current ACA private insurance exchanges and progressive tax credits to buy affordable quality insurance. Kicked to the side of the road - 11.1 million Americans, including 224,208 Wisconsinites (85 percent get tax credits and 55 percent get help for out-of-pocket costs). And, Medicaid expansion would end. Moreover, Ryan would weaken the ACA prohibition of coverage denial or higher premiums for preexisting conditions. The coup de grace would raise the eligibility age for Medicare, while moving the program to "premium support" (voucher) with expensive out-of-pocket costs.


Modern Healthcare said: "While (Wisconsin) hospital and clinic leaders were leery about directly criticizing Ryan's plans - one said talking about Ryan and ACA issues would anger conservative donors - they said the ACA coverage expansions have helped them serve patients better, even if the law could still stand improvement." Finally, the magazine interviewed a Kenosha retired (ill-health) factory production manager who bought an ACA private insurance plan. He said: "I think it's wrong to repeal Obamacare (ACA). A lot of people would be without insurance coverage because they can't afford it." There's more.

The Census Bureau announced that the health uninsured rate has plunged to 9.1 percent (5.7 percent in Wisconsin) under the ACA. Moreover, the Washington Post contradicted Wisconsin GOP Senator Ron Johnson who said ACA exchange premiums have "skyrocketed". The Post reported on a new study by the Urban Institute, a D.C. think tank, which "found that the average unsubsidized premiums in the Affordable Care Act exchanges ... are actually 10 percent lower than the full premiums in the average employer plan nationally in 2016." And, ACA tax credits and help for out-of-pocket costs make ACA plans far more affordable for most buyers.

However, there are fixable problems with the ACA. Former Kansas GOP Insurance Commissioner Sandy Praeger said: "There are some things that could be done if we could get Congress to be willing to come to the table to try to solve problems. That really hasn't been the case now for a few years." Apt admonition for Ryan (and Johnson).


But Democratic Presidential candidate Hillary Clinton has a series of proposals to strengthen the ACA: Expand outreach to the young uninsured, increase tax credit subsidies available on the exchanges, develop a "public option" for ACA state exchanges lacking competition and allow middle-aged people to buy into Medicare. Wise ideas. Compare to Trump's plan: abolish ACA. This would lead to 21 million more Americans with no health insurance (nonpartisan Committee for a Responsible Federal Budget). Been there - we're not going back.

-- Kaplan wrote a guest column from Washington, D.C. for the Wisconsin State Journal from 1995 - 2009.
Do you like this post?