Walker's Roadblocks to Affordable Care Act Enrollment Support Unconstitutional
An important court decision late last week calls into question the constitutionality of additional burdens placed on health care enrollment navigators by the Walker Administration. Many Wisconsin health care advocates believe these burdens are unnecessary and are actually designed to undermine access to the new health coverage options provided by the Affordable Care Act. The Walker Administration's rules are scheduled for a legislative hearing next week.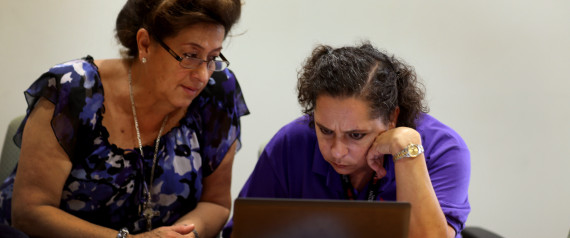 Click here and hit SHARE to spread the word:
A federal district court in Missouri ruled late last week that "additional licensing requirements constitutes an impermissible obstacle" to the implementation of a federal law, and are therefore unconstitutional. This decision is significant in Wisconsin where the Walker Administration placed additional financial and legal burdens on social service organizations seeking to aid enrollment. The Missouri federal court declared that the federal standards for navigators and other enrollment helpers "preempt any State law" and that additional state requirements on navigators, especially in Federal Marketplaces (such as Wisconsin) are not constitutionally permissible because they impede the operation of the Affordable Care Act.
The Walker Administration placed numerous financial and legal barriers to entities and volunteers seeking to help Wisconsinites enroll in new health coverage options. These burdensome rules apply both to organizations receiving federal Navigator grants and those seeking to become "Certified Application Counselors."  They included submitting to background checks and fingerprinting, training requirements in addition to federal standards, a written examination which includes a testing fee, an application fee, and other requirements. These additional burdens go above and beyond the requirements of the Federal Government and add additional barrier to those who seek to enable full public access to affordable health coverage options.
Citizen Action of Wisconsin calls on the Legislature's Joint Committee to for Review of Administrative Rules, which holds a public hearing on the subject next Tuesday,  to remove the Walker Administration's unconstitutional burdens on social service agencies who are seeking to help whose seeking quality affordable care.

"It is deeply immoral to place unnecessary burdens in the path of the many Wisconsin families who need access to new health coverage options," said Robert Kraig, Executive Director of Citizen Action of Wisconsin.  "The proper role of state government is to expand the freedom to secure health coverage, not to play politics with people's health and livelihoods."
Do you like this post?